Instagram Allows The Purchase Of Products By Direct Message
A new way to shop on Instagram was announced on Monday (18) by Meta CEO Mark Zuckerberg, serving mainly small merchants. From now on, users of the social network will be able to buy and pay through the platform's chat .
Instagram Allows The Purchase Of Products By Direct Message
In general, product trades on the social network are completed using external services such as third-party payment systems. With the new feature, this will change, making it possible to follow all the steps to complete the transaction within the chat itself.
According to Zuckerberg, the interested party only needs to send a message to the company's profile and start the purchase process. In the interaction, it will be possible to check the product catalog, request customizations (if available), check the payment methods and complete the purchase using Meta Pay, all via direct message (DM).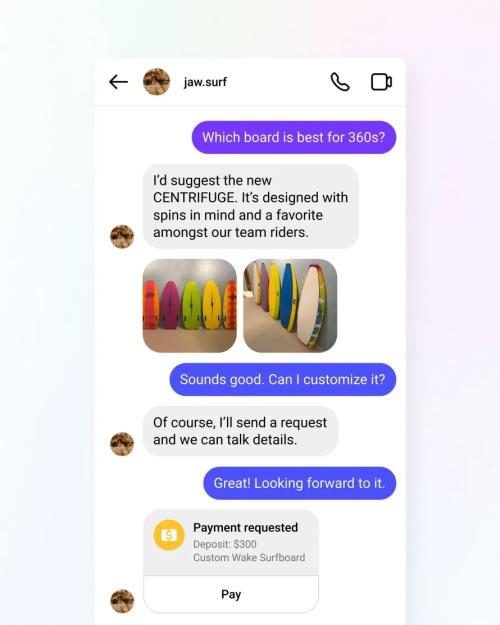 DM purchases are now open to US users.Source: Goal/Disclosure
After confirming the order, the buyer will be able to follow the tracking of the purchase in the DM section of Instagram, in addition to exchanging messages with the seller and asking questions about shipping. According to big tech, the entire procedure will be carried out in "few taps".
Premiere restricted to the United States
DM shopping on Instagram will be available to eligible small business profiles , even if they don't have the online store function. However, the functionality will only be offered in the United States, at this first moment, according to the executive.
Sellers in other countries will likely have access to the social media chat sales tool soon. But there is still no forecast of the function's debut in other markets, for now.
The feature's launch comes shortly after Facebook Pay's name change to Meta Pay . The payments tool will be the same for transactions on all Meta platforms, including WhatsApp .